19 Apr

AT PALAZZO LOMBARDIA WITH THE PRESIDENT ATTILIO FONTANA

Opinion Leader curated the event of the Motomorphosis Cultural Association, organized to celebrate the final act of the competition "Accendi la mente, usa le mani". Also present was the president of the Lombardy Region Attilio Fontana.

161 meters high: it is at this altitude that a ceremony with equally "high" values was held in Milan on Wednesday 5 April 2023. Opinion Leader accompanied press, radio and TV journalists to the 39th floor of the tower of Palazzo Lombardia to participate in the event of Motomorphosis, a cultural association founded by Andrea C.C. Ducati in 2009, to spread the culture of road safety and, more generally, of sharing.
Education, design and communication
This time Motomorphosis (here the Association's website) wanted to achieve its noble educational mission through an art competition, entitled "Accendi la mente, usa le mani", aimed at students of Italian schools of all levels. The boys competed in coloring the livery of the Motomorphosis symbol in the most creative way, that is a motorcycle silhouette designed exclusively for the Association by Pino Spagnolo, a reference name in the field of Design.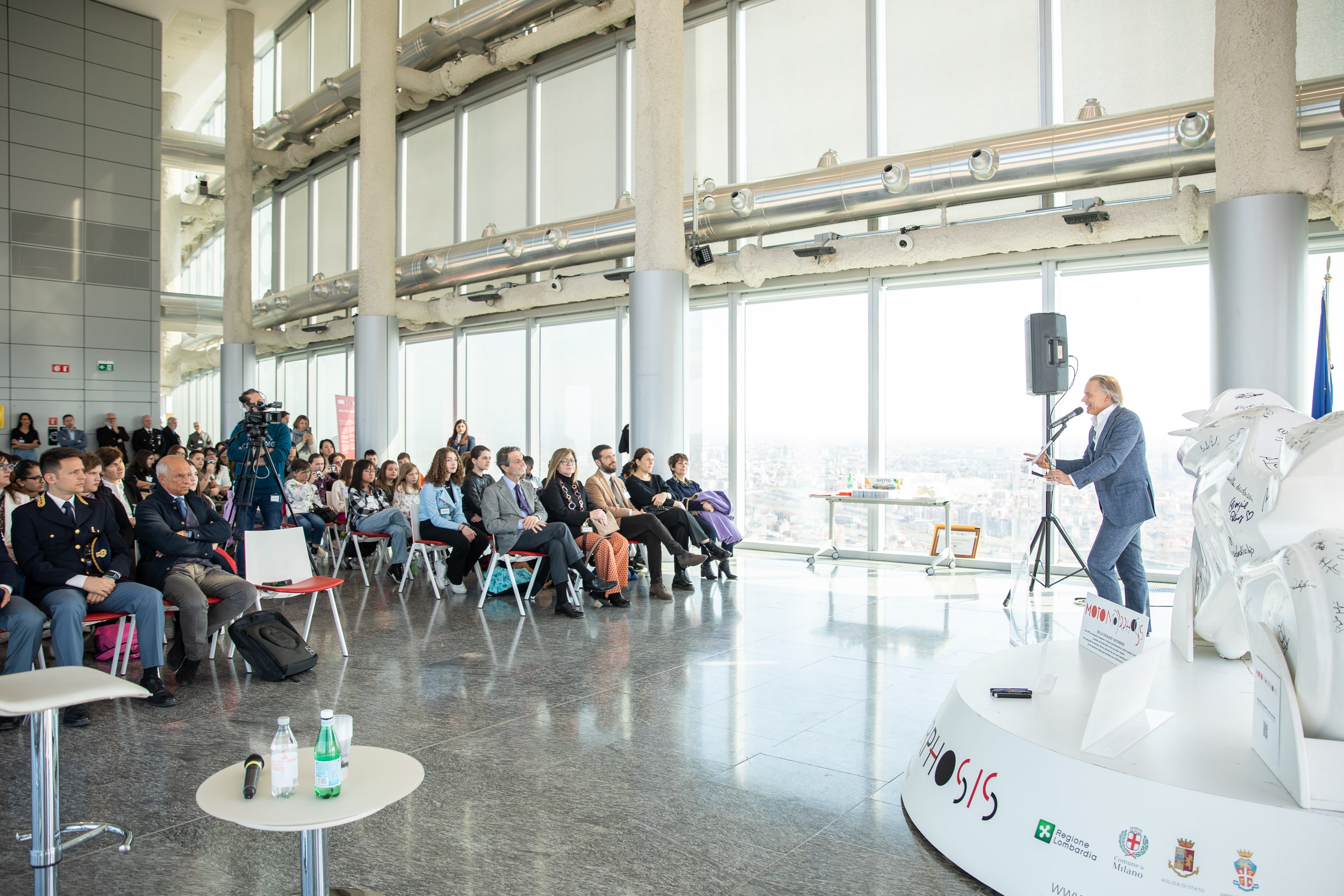 A multi-sector parterre
The breathtaking and bright location of the Belvedere of Palazzo Lombardia gave an extraordinary echo to the values of Motomorphosis and excited the audience, largely made up of students and teachers, but not only. Indeed, for the occasion, Opinion Leaders invited a parterre of journalists, radio and TV from multiple sectors to the sky over Milan: motors, culture, design, school and politics.
The signature of the President
Illustrious guest, and host, was the President of the Lombardy Region Attilio Fontana, who spoke during the ceremony. Fontana's signature stands out on the famous "moto degli autografi", a real totem of Motomorphosis, exhibited at each event. It is covered by the autographs of sports champions, artists, men of the institutions and celebrities close to the principles of the Association. Not missing, among many others, the signature of Opinion Leader.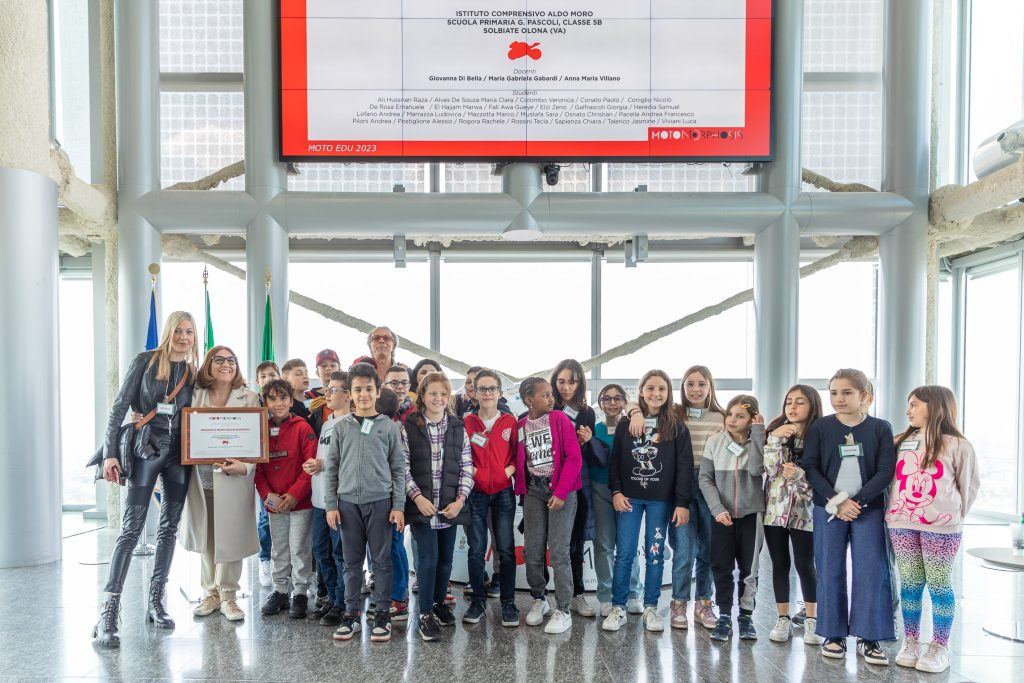 SEE ALSO:
"Isotta Fraschini Milano, The Legend Is Back"
"At the Bulgari Hotel to celebrate the Bulgari/Ducati Chronograph – Limited Edition"
"Opinion Leader become the press office of BikeUp 2023"