27 Oct

AN ELEGANT AND SENSUAL SHOOTING FOR ALFIERI & ST.JOHN

The shots starring the splendid Gabriela Iliescu together with the creativity studied by Opinion Leader made the launch of the new Alfieri & St.John collection unique. The images of the shooting have in fact embellished all the online and offline material of the historic jewelry maison.

Opinion Leader conceived the creativity of the shooting of the new jewelry collection by Alfieri & St. John, the historic Italian high jewelery brand born in 1977. Today the maison boasts an international positioning and has a precise mission: "to break the mold" through creations capable of reworking the classic style with lively, refined and design shapes.
The faces of the collection
Opinion Leader has therefore studied and organized a photo shoot to support the communication of the new collection, enhancing the values of the Brand. The splendid Gabriela Iliescu, testimonial of Alfieri & St.John, and the model Alessia Pasqualon wore the jewels of the latest collection. The agency chose both girls to interpret the expressive codes of the different product lines.
Elegant and sensual shots
The play of light and the movement of the colored background sheets, wisely exploited by the photographer Irina Litvinenko, enveloped the models on the set. The result? Elegant and sensual shots, with sets, rings, earrings and necklaces as absolute protagonists.
The finalization of the strategy
Opinion Leader also created the material for the sales force and boutiques with the most evocative photos of the shooting. Finally, the shots were posted on the website and social media channels of Alfieri & St.John and the Gens Aurea Group, the largest stakeholder in the gold and precious metals sector, of which Alfieri & St.John has been part of since 2016.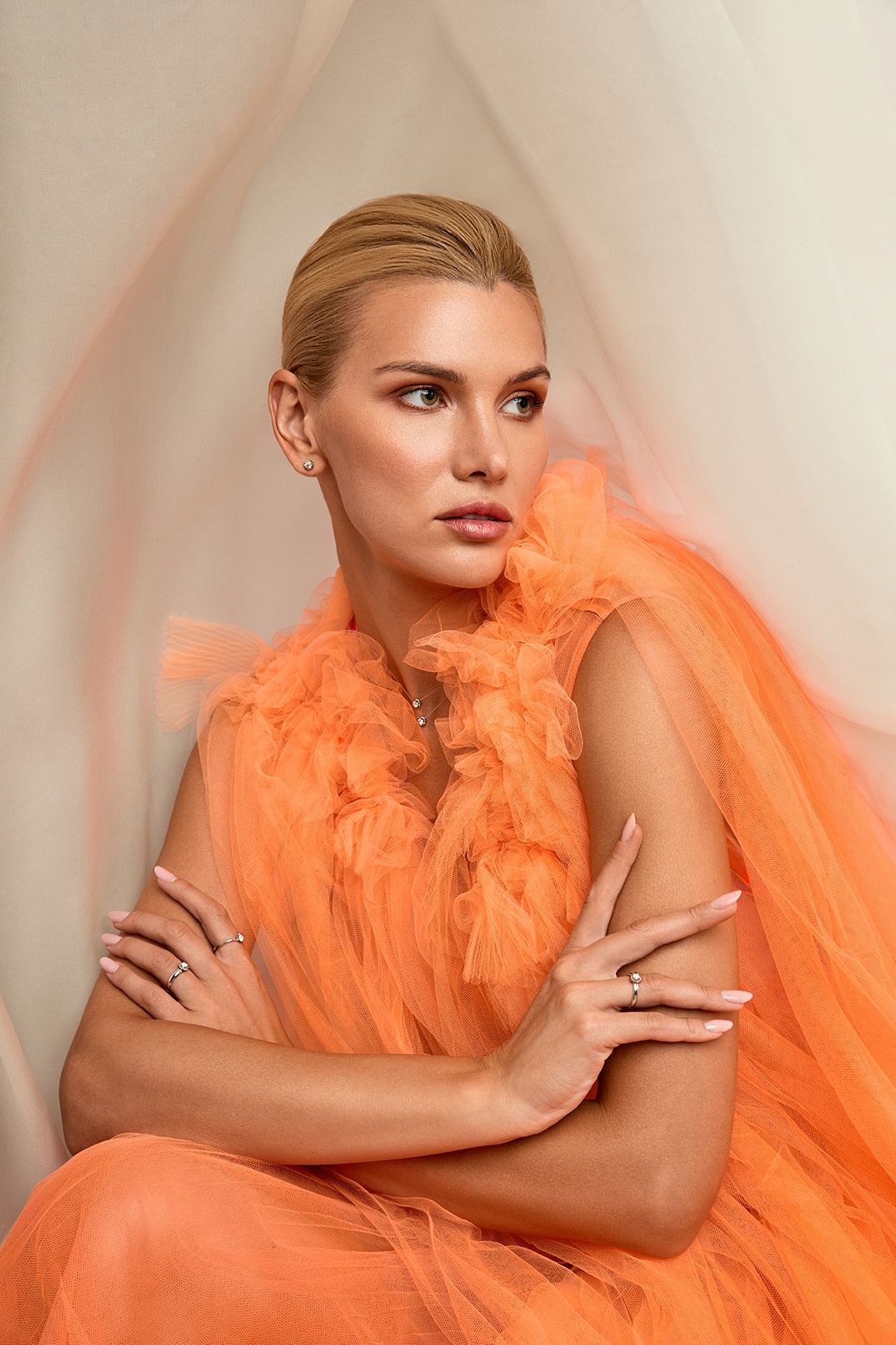 SEE ALSO:
"From engines to fashion: a mission for Opinion Leader"
"At the Bulgari Hotel to celebrate the Bulgari/Ducati Chronograph – Limited Edition"
"Alfieri & St.John launches the first exclusive fragrance of the maison"